Easy Steps - How To Invest in Cryptocurrency
By Davis Clarkson , September 28 2021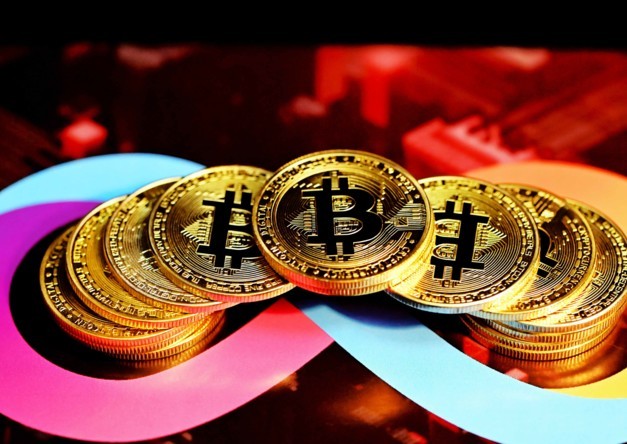 Today, we will show you how to invest in cryptocurrency by breaking down the process into 6 steps. Of course, you must do your research well and prepare as you would for any other investment. We encourage you to prepare even more than usual because this is a new asset and you need to understand it well before you start to play with it. In this guide on how to invest in cryptocurrency, we'll go in-depth to provide you with a strong foundation.
Without further ado let's learn about cryptocurrencies and discuss the steps on how to invest in them so you can take advantage of this incredible asset that has taken the world by storm. In essence, there are 6 steps you have to follow if you want to invest in this asset class. Simple enough, right? Well, yes, but each step requires serious consideration and you must understand it's important that you understand what you need to do very well. That's why you must do your research and prepare well before you start investing.
Step 1: Choose a Cryptocurrency Exchange
Cryptocurrency exchange platforms will allow you to buy and sell cryptocurrencies with ease. With a crypto exchange, you can purchase cryptocurrencies with USD or trade one cryptocurrency for another. These platforms reflect the current market prices of cryptocurrencies and there are hundreds of crypto exchanges to choose from. That's why it can be difficult to determine which one is the best for you.
However, there are a few essential factors that will help you make the right choice:
Security. Your cryptocurrency exchange platform needs to be legitimate so you have to do your research to determine legitimacy and security. In other words, you need to know that your funds will be safe and that you won't get scammed. So, make sure to check the reputation of the crypto exchange you're considering and determine what security protocols they use to secure your funds and your data.

Payment Methods. Payment methods vary depending on the crypto exchange platform. Some platforms will support bank transfers, some accept PayPal, others use debit and credit cards, and some only accept cryptocurrencies. When you're comparing options, identify the payment methods available on the platform and determine if they suit you well or not. We recommend choosing a platform that accepts fiat currency because it will make it easier for you to enter the market.

Supported Cryptocurrency and Tokens. Almost all cryptocurrency exchange platforms support Bitcoin and Ethereum, two of the most popular options. Like we mentioned before, there are over 10,000 more options. For that reason, you have to know what cryptocurrencies and tokens are supported by the exchange platform to determine what options fit your needs the best. Binance is one of the most popular platforms because it provides access to more cryptocurrencies than other platforms, so keep that in mind.

Transaction Fees. Of course, transaction fees are a very important factor to consider when choosing a crypto exchange platform. You have to understand the transaction-free structure and make sure there aren't any hidden fees. Ideally, you should choose a platform with either a flat transaction fee or a flexible transaction fee structure that will benefit you.

User Experience and Interface. Last but not least, the interface of the exchange platform and the user experience that it offers are key factors to consider. You want your crypto exchange to be intuitive, easy to use and provide a user experience that's satisfactory and makes it easy for you to invest and trade. User experience is subjective, though, so read reviews and check the functionalities the platform offers so you can determine if it's right for you. Also, make sure customer service is reliable and effective.
Step 2: Open Your Trading Account
Once you choose the cryptocurrency exchange that fits your needs the best, you have to open your trading account. A trading account is similar to a bank account for your cryptocurrency purposes. Crypto exchange platforms will require you to know your Customer data such as photo identity, proof of address, copy of ID, and more. They will verify your credentials based on how much you want to invest, available trading options, and the services you want.
This step is simple enough. All you have to do is go through the registration process and wait for the crypto exchange platform to approve your account so you can get started. Most platforms make this process straightforward enough that it won't be a headache.
Step 3: Fund Your Trading Account
This next step is also very easy to go through. After you open your trading account, you have to fund it so you can purchase cryptocurrencies and start trading. If you did your research, you already know what payment methods you can use on the exchange platform. So, choose the one that suits you the best. Whether that's bank transfer, which requires you to link your bank account, PayPal, debit or credit card, and more.
Certain cryptocurrency exchange platforms have policies that state there's a waiting period before you can start buying cryptocurrencies. This should come up in the research prior to choosing a crypto exchange, so keep it in mind.
Step 4: Start Investing
Now that you have a funded trading account, you have to choose which cryptocurrency to buy. Bitcoin and Ethereum are the most well-known ones, but you should get familiar with the different options available so you can choose a cryptocurrency to buy. This article from Investopedia will show you the best cryptocurrency to invest in, in 2021. Since there are thousands of options to consider, it can be complicated to choose one even if we narrow it down to the best cryptocurrency to invest in 2021.
Of course, you could simply choose to invest in Bitcoin, which is the most dominant one, or Ethereum, which is the second most dominant one. However, options such as Dash and Ripple to mention a couple are also good to consider. The smartest thing you can do is research the cryptocurrencies that interest you the most to truly understand their value and the opportunities they provide. Based on that, it won't be difficult to choose one so you can start investing.
Step 5: Get A Cryptocurrency Wallet
Once you start buying cryptocurrencies, it's important to choose a good wallet. Crypto exchange platforms are not backed by formal institutions, which means that you have to secure your assets. It's highly recommended that you use a cryptocurrency wallet. Unlike traditional wallets, crypto wallets don't actually store your digital currency. Cryptocurrency is decentralized, remember? That means they aren't stored in one place, they are stored in the blockchain.
What cryptocurrency wallets do is allow you to make transactions and track your balance in one place. They also store your public and private keys. Your public key is the one other people can see and it's how they send you cryptocurrencies, so it's like your bank account. On the other hand, a private key is what allows you to send cryptocurrencies to another person, and without it, you can't make transactions. If you lose your private key, you lose your cryptocurrencies because it's like your security code. A crypto wallet will keep it safe.
When it comes to choosing a cryptocurrency wallet, the decision has to be made based on your preferences. Of course, there are a few essential factors that can help you make a decision:
Security. Security is the most important factor and it should be your #1 priority. Look into the security features of the wallet you're considering and make sure your funds and your private key will be 100% secure.

Mobility. Mobility is directly linked to convenience. If this is important to you, online and web cryptocurrency wallets are the ones for you because you'll be able to access them anywhere and on any device.

User Experience. Of course, user experience matters a lot. You want your crypto wallet to be user-friendly, easy to set up, and easy to use to avoid frustrations and stress. Also, make sure their customer support services are top-notch.

Supported Cryptocurrencies. If you want to hold more than one cryptocurrency, you must choose a wallet that supports multiple cryptocurrencies. Whether you're using one cryptocurrency or many, make sure that the wallet has a good reputation.
Once again, we have a little help from Investopedia with this list of the best cryptocurrency wallets on the market. Remember, consider each option carefully to find the right fit for your needs.
Step 6: Set Up A Cryptocurrency Investment Strategy
Last but certainly not least, you have to set up a cryptocurrency investment strategy. If you want to make good returns on your investment with very little risk, choosing an effective cryptocurrency investment strategy is vital. If there's anything you need to understand about building wealth is that you have to be patient. Cryptocurrency is a long-term investment because the market is very volatile and it's also unregulated. Short-term investors depend on trade values and past performance to assess the future performance of a particular currency. Doing that with cryptocurrency is very tricky and it won't always work.
After Thoughts
Cryptocurrency is a digital currency secured by cryptography, so it's almost impossible to double-spend or counterfeit. It can be exchanged for goods and services online and many companies have created their own digital currency so you can use them as tokens. This digital currency works with blockchain, a decentralized technology that manages and records all transactions. In other words, it's a ledger and it's distributed on countless computers across the world.
The transactions made are recorded in blocks that are linked together by chains of previous transactions, hence the name blockchain. Thanks to this technology, anyone who uses cryptocurrency has a copy of their ledger and enjoys a unified transaction record. All transactions are checked using either proof of work or proof of stake, which prevents fraud. To sum things up, cryptocurrency is a digital, encrypted, and decentralized medium of exchange that's not managed by a central authority.
Bitcoin is the most well-known cryptocurrency because it was the first one, but many others have been created since then. To be precise, there are over 10,000 different options to choose from. When it comes to cryptocurrency investment strategy, it's best to invest and just leave it alone until they are mature enough. Of course, research is a must. See what works best and how you can adjust to that. It's also smart to keep your portfolio colorful.
There are thousands of cryptocurrencies you can get into. As a beginner, you want to start with one cryptocurrency until you get your bearings. Once you're ready, expanding your portfolio and maintaining a good strategy will help you succeed. Needless to say, you need a solid and prudent entry and exit strategy. Investing in markets is all about timing, which is why you have to choose the right moment to invest and exit once your price target is reached.
Final Words
Cryptocurrencies are all the rage because they are an asset that gives people the chance to invest and enjoy serious returns. More and more people are getting into this and if you're reading this it's because you want to learn how to invest in cryptocurrency. Even though this is not an asset that's backed by the government, cryptocurrencies have become very popular among investors and a ton of them have jumped on the bandwagon without any regrets.
Cryptocurrency has become extremely popular for good reason, so if you're ready to start investing in it, follow these steps and study, study, study. The more you understand this asset, the better! We want to remind you that Paystubs.net provides a ton of resources so you can keep your finances and paystub in order, which is very important if you're looking to invest. You'll find articles on budgeting tools, financial advice, tax resources, and more!
Also, find out more about paystubs information in your state - South Dakota paystubs, Kansas paystubs, Nevada paystubs, West Virginia paystubs!
Quick Links
We've helped numerous individuals and businesses create professional documents! Create yours today!