Get In The Know Of The Amazing Free Budgeting Tools In 2021!
By Davis Clarkson , July 19 2021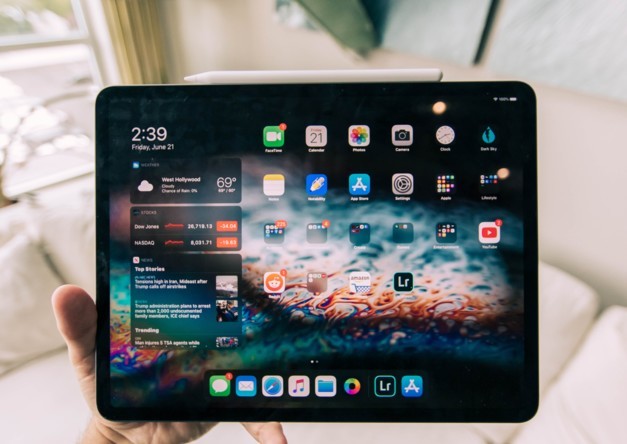 Dig into our top selections of free budgeting tools and software in 2021:
PocketGuard App

Prism

Mint

Money Strands App

Insights by Marcus App

Peak Money App

Budgeting Worksheet
Whether you are a small business owner, entrepreneur, freelancer, student, or self-employed individual, this should go a long way in helping you tackle that challenge of budgeting staring you in the face. So, here we go!
PocketGuard App
PocketGuard is a free budgeting tool that connects your checking account, credit account, and savings account while capturing recurrent income and expenses. After removing your upcoming expenses, savings goal contributions, and pre-budgeted money from your expected income, it shows you just how much is available for your everyday expenditure.
It automatically categorizes your spending while also allowing you to create new categories and set limitations for them. Besides these, if you seek more details and would not mind delving into the data, PocketGuard allows you to export transactions to manipulate them in your spreadsheets. For those who struggle to monitor their money and increase their savings skills, this is the best choice.
Its features allow you to monitor your finances and spend more wisely. However, while PocketGuard is convenient, some reviews report transactions that may be categorized incorrectly. Users could go through their transactions and ensure that everything is correct. The PocketGuard app is available in the App Store (for iOS) and is compatible with the iPhone, iPad, iPod touch, and Apple Watch. It is also on Google Play (for Android).
Prism
Prism is a completely free budgeting tool that allows you to see where your money is going and pay your bills without switching between apps. With a budgeting tool rated highly by experts, Prism has processed over $1 billion bill payments in the last six years. With features like bill tracking, a single app arrangement for all incomes and expenses, account syncing, and a lot more, Prism has raised the bar in digital financial budgeting.
One good feature we consider a strength for this app is its simplicity - free to use, easy bill payment, and improved credit score. By making no claims or promises to manage your entire financial world or make you wealthy, it concentrates on the most fundamental of all financial activities budgeting. However, a little downside to this is its potential service fees. Though the service fee is completely free, the Terms and Conditions of the app have contained a clause that Prism reserves the right to impose service fees on 21 days' notice.
While this does not immediately mean they will, it is set to prompt the user to be prepared for such should the manufacturer see the need to in the future. But for now, download and budget away. This incredibly wonderful business budgeting tool is available for free download on iOS, Android, Amazon Kindle (Fire OS 2), and Windows (both Mobile and PC).
Mint
Mint prides itself on being the most downloaded personal finance app, especially with its free budgeting tool, enabling you to have all your money in one app. It helps you to spend smarter while saving more and helps you stay focused on your financial goals. With loads of free features, Mint helps you put an end to late fees with its budget-planner tool, which bids you say the last farewell to brain-racking spreadsheets and embrace the free budget spreadsheet it offers.
It affords you the opportunity of adding and updating your spending categories easily. Mint app, which featured in our previous post as one of the best saving apps, is featuring prominently in this as a free budgeting software for its budgeting tool that is almost the gold standard. It is completely free, both to download and to use, with no paid membership option. It has a desktop version and a mobile version, both of which are easy to navigate.
There are so many things in there, with features to help you handle your finance and money management, to the budgeting feature, which drew focus to it. With this app, you can do pretty well anything you want with your money. It shows your accounts, cash, credit cards, and your investments. And, of course, you expect it to show your transactions, track your cash flow, and have provisions for you to link your bank account(s) and credit cards.
Mint is owned by Intuit, the financial software company that also owns TurboTax and Quickbooks, attesting to its stability. When you link your bank accounts to this app, it automatically creates a budget for you based on your past spending habits. You can check your credit score, the reporting, and the monitoring.
As a budgeting software, it also allows you to check your monthly budgets by scrolling down on the app itself, and it also makes it easy for multiple goals. Mint offers you free access to credit scores, a credit report summary, and a monthly bill payment tracker, which allows you to see all your bills at a glance.
While the budgeting tool and a host of other features are completely free, upgrade to a premium version to access the credit monitoring service at a monthly payment of $16.99.As with all free apps, Mint comes with in-app ads, and you have to deal with it. This budgeting software is available on both iOS and Android devices.
Money Strands App
Although Money Strands qualifies as a personal finance app, they designed it with a free budgeting tool. It helps you manage your money, achieve your personal finance goals, and make better financial decisions. Money Strands has a big reputation as it is powered by Strands, the FinTech partner of over 500 banks, and serves over 100 million banking customers.
It is budgeting software that allows you to track your spending to manage and create budgets as well as savings goals. Its Calendar feature helps you see when your income, expenses, and spendings occur, keep track of them, and plan ahead of time. It also gives you a beautiful view of your finances instantly with its simple solution but powerful results.

It replaces the old spreadsheet, which seeks to keep you working manually with its free budgeting tools. MoneyStrands sure ranks high in ease of use with its user-friendly design. With this interface, even those with the highest financial disappointments can better shape themselves by simply using a few screen taps. The one big thing about the app is that it compares with random people, an anonymous comparison.
As an app powered by a data company, it has the ability to give you a comparison so you can see basically how your finances compare with everyone in the community area of the program. While we are no fans of comparing ourselves with others, we believe that it could be a huge motivation factor when you're doing it anonymously.
Money Strands works like many personal apps as it simplifies your financial affairs. As a result, you get the facts and figures on all aspects of your money movements. This also qualifies it to be among business budgeting tools recommended for business owners too. The app is available for iOS and Android users but with no desktop version, at least not yet.
Insights by Marcus App
Insights by Marcus (or Marcus Insights) is a simple and minimalistic free budgeting tool. Marcus acquired the popular Clarity Money app, another free budgeting software, earlier in March, with pretty few changes to the old app. The app gives you savings ideas like saving for a baby, a new car, a wedding, a rainy day, a trip, or a house. It shows your monthly spending.
When you link your bank account while budgeting, you can enter your monthly income while the app helps calculate expenses from your linked accounts with a provision for edits if an edit is made.
Insights Marcus allows you to set weekly budgets in the app too. It also has the spending by category feature you expect to see in every budgeting app. Also, it identifies subscriptions that you currently have and gives you the option to cancel them. This is surely a great feature because there is the possibility of you having some subscriptions still running that you're probably unaware of because of either the circumstances around why you subscribed or the amount involved.
Though still pretty a new app because it has to work its way back up with the new name, it's surely making waves and would probably become one of the best business budgeting tools in a couple of years. The new Insights app is only available in the US and available on both iOS and Android stores.
Peak Money
The Peak Money app is a free budgeting tool that gives a feeling one can only get from a gaming app by making investing or saving look like a game. This we think is a nice thing. The term 'peak money' is coined from the user's expected desire to get from using the app, reaching the peak. That explains the savings goals as they refer to in the app, peak by the app manufacturers.
You only have to set a goal, and the app gives you suggestions on how you can reach your goal, determined by the timeline you set. Although the app has similar core features with other products, the unique background and the subtle touches of the team make it valuable to try it. While Peak Money was only previously available on iOS, it's now available on iOS, Android and can be accessed on your PC as well.
Budgeting Worksheet
A budgeting worksheet is another useful budgeting tool to consider. It isn't easy to think of every single category in which you spend money, so starting by using a worksheet with a list of preprinted financial categories can be extremely helpful. Of course, you may need to tweak it to reflect the exact categories you use, but it can be a great way to get started.
While selecting these choices, we searched out many other equally free apps and could do a lot of what the selected apps could do, but they fell short in one thing. While Apps like You Need A Budget (YNAB), EveryDollar, GoodBudget, Daily Budget Original, and Fudget also help track expenses and even give credit scores, they fall short of not allowing linking your accounts with the app.
The implication of this is that it is entirely your responsibility to manually input details of each of your spending into the apps. This would be more daunting a task than the problem we thought to have helped solve. This, and some other reasons that are not general to all, led us to leave these out and stick exclusively with the list we have created.
Conclusion
Everyone wants to have complete control of their funds, to bring to an end living from one payday to the next, and to save some of that hard-earned cash. Keeping track of your money and ensuring that your outgoings are less than your incomings can be a frustrating and time-consuming task. Free budgeting tools can lighten the load by simplifying your money management and budget planning.
They kept your financial accounts in one place in a concise and clear format, thus helping you achieve these goals. We all know how much cash we have coming in each month and how fast it all gets spent. However, taking the time to work with budgeting tools clarifies exactly where your money is going, rather than where you believe it to be going.
Having achieved this, it is much easier to see where savings can be made to balance the books or even to end up with a little spare cash. After all, budgeting is all about getting your cash flow right and ensuring that you have something left over when all your expenses are paid to make life a little more enjoyable, a holiday or a new car, perhaps.
With free budgeting tools, you will soon see exactly how you spend your money, become a better money manager and start saving your objectives. Having decided that money management can help you gain control of your finances, you then have to consider which of the many available tools is the right one for you.
Our choice of this budgeting software stems from an understanding that if you're going to download a budgeting app, it would probably be because you already have so many expenses your budgets are tied to. You'd not want to waste more money on subscription fees for a budgeting app. Budgets are tight these days, you know.
Our focus is on helping you save money and budget your expenses, so we'd rather make it feel much better knowing you're not paying for another app for that purpose. These should get you the result you desire to meet your expectation for budgeting software. Once you have received your monthly paystub via check stub maker, it's time to do that monthly grocery shopping and find out how you can save money at the supermarket!
Quick Links
We've helped numerous individuals and businesses create professional documents! Create yours today!