Saving Money At The Supermarket
By Jaden Miller , June 28 2021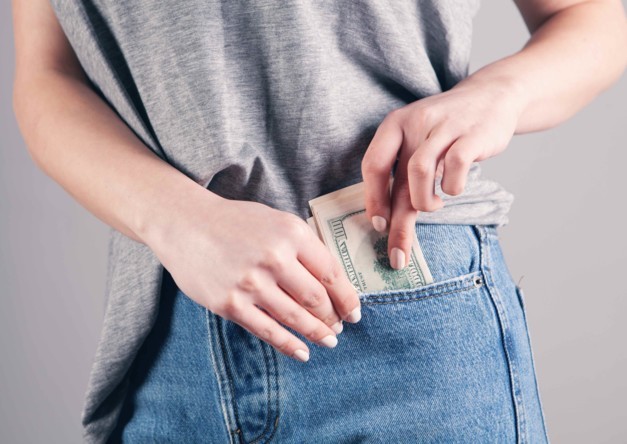 These are the things you can do to save much money on groceries:
Make An Inventory Of The Products You Have At Home

Buy Not Only In Supermarkets But Also In Local Markets

Download Useful Apps For Shopping

Keep Track Of What You Spend

Learn To Do Things Yourself

Go Shopping Weekly

Compare Offers

Do Not Be Tempted By Brands

Get Straight To The Point

Buy Individually Or In packs

Eat Before You Go Out
Although the theme of "How To Save Money on Groceries" is very broad and includes numerous categories (food shopping, household spending, spending on hygiene and personal beauty, spending on leisure and sport, etc.), this article emphasizes food shopping. Why? Because spending on food represents a large part of household expenses and above all because "saving on food" requires extra attention since we are talking about the things we eat. Ok, now that we have clarified our goals, let us not wait any longer; let's see some general rules to follow!
The truth is saving starts from home! Shopping is nothing more than the last phase of a purchasing process, and like any investment, we must evaluate it before doing so. To save on shopping, you need to evaluate your food needs, study the market's best offers, and go to the supermarket with clear ideas in mind. At that point, saving money at the supermarket will be child's play.
Make An Inventory Of The Products You Have At Home
Understanding which products you already have at home, after carefully searching the pantry and fridge, allows you to avoid unnecessary or compulsive purchases when you go to the supermarket. Therefore, it is good to keep in mind the products included in the inventory when making the shopping list.
Buy Not Only In Supermarkets But Also In Local Markets
A good tip on how to Save Money on Groceries is to always compare prices and quality of products in different supermarkets and small shops or local markets. In particular, at the market, it is possible to find fruit and vegetables of excellent quality at a good price, especially if they are in season. However, always evaluate the state of ripeness and conservation not to take home food to be consumed within a few days. Therefore, slightly unripe fruit or vegetable is better than one that is too ripe.
Download Useful Apps For Shopping
Modern technology meets the needs of consumers through apps that can help when going shopping. For example, some applications allow you to:
Set a precise spending budget to avoid overruns;

Download supermarket flyers to view current offers;

Find, through their geographical position, the most convenient stores;

Read product information via the QR code (two-dimensional code readable through the camera of your device).
Keep Track Of What You Spend
Before the internet, computers, cell phones, and apps, our parents rigorously kept track of their outings in a special "expense book." In doing so, they created their family budget, thanks to which they knew exactly how much money they were spending and how. Today, as then (and perhaps even more so), it is fundamental to keep track of your income/expenses to manage your earnings well, save, and above all, avoid economic problems.
Learn To Do Things Yourself
Everything that is homemade costs less, so it is worth rolling up your sleeves and trying to do things at home. Think, for example, of pasta: a half kilo packet of toffee can cost you even 10$ when you need 1 kg of flour, half a liter of water, and an egg to make it in industrial quantities (and not everyone puts it). It's all about finding the will to do it. Plus it can be a pleasant way to spend time with your family and children.
Go Shopping Weekly
Whether you live alone or in a large family, minor changes: planning a weekly menu is essential to focus on what you need. Also, having organized lunches and dinners will save you time in front of the shelves and avoid having to think too much about what to cook every day. Not least, establishing a weekly menu in advance will allow you to follow a healthier and more balanced diet.
Choose your favorite dishes, the ones your children love, the ones you would like to cook, and unleash your creativity. Based on your menu of the week, note the foods you need by writing them down on your shopping list.
Compare Offers
Once you have identified the budget, organized the menu, and transcribed the foods you need on your shopping list, compare them! Get to your PC and look at the flyers to find the best offers of the week. Based on the offers available, you can organize your galley with long-life products. This will allow you to stock at a low price and with guaranteed savings. Take advantage of the discounts to stock up on canned goods, pasta, rice, tomato puree, and everything else you need in the kitchen.
Do Not Be Tempted By Brands
It is not always said that a brand advertised on TV is the best. Take the trouble to read the label, ingredients and compare prices.
Get Straight To The Point
Supermarkets often have the important things right at the end of the store. So, for example, if you buy a lot of fruit and vegetables first, go to the fruit and vegetable department, without going through all the departments.
Buy Individually Or In packs
When you mostly buy fruit and vegetables, remember that buying them already clean and packaged may cost more. Other times, buying in packs could be cheaper because of specific offers.
Eat Before You Go Out
Studies conducted in recent years have shown that you are more aware of what you need by going shopping for food on a full stomach. Going hungry is more likely to grab anything. We all know that the year 2021 has not been a good one financially. We are in a recession as many families have been tightening their money belts to make ends meet. We all need food to live, as grocery shopping has gone sky-high, but there is a way to save a lot on groceries.
It may take a bit of discipline and think, but it is a win-win situation in the long run.
Advantages Of Doing All The Food Shopping At The Supermarket
Comfort
Having all the food and non-food products enclosed in a single shopping center is undoubtedly very convenient. It avoids us having to go to three or four different places to do the shopping, because we find in the same place from fruit and vegetables to toys, from drinks to frozen foods.
Wide Choice
For example, how many brands of pasta do you find? Or how different brands of drinks? You can choose to buy the most advertised brand and pay more for it, or buy a sub-brand and save. The vastness of choice is enormous. The theme of the noble brand and the sub-brand (more or less famous but of the same quality as the most publicized) is a point that I will address in more detail in the paragraph dedicated to discount. Still, you can also take it into account for supermarkets.
Offers And Promotions
In shopping centers, there are very frequent offers (discounts up to 50% and sometimes even more) and promotions (the classic one is the "get 3 and pay 2"). These opportunities are a great way to save money on groceries. What does it mean by "first necessity"? I meant the following foods: pasta, eggs, spices, rice, and milk. Why should you buy them at the supermarket? Because as I expected among the various advantages, you have a wide choice at your disposal.
You can buy different quality "sub-brands" or brands on offer or in promotion, saving several dollars. Furthermore, buying these raw materials, which usually have long expirations, allows you to stock up and buy more when they are discounted, without the risk of having to throw them away because they go bad. Buy mainly necessities and you will save on your shopping.
How To Save Money On Groceries With Coupons
Have you ever heard of how to save money on groceries with coupons? If "yes," do you know where to find them and what are the "tricks" to use them to the fullest? If you did not answer "Yes" to both questions, below you will find a (complete) list to have simple ideas and take advantage of a real resource in the hands of the attentive consumer.
What Is A Coupon And How To Use It?
A Coupon is a voucher that can be downloaded from the sites that will allow you to save on spending by presenting it at the cash desk. Once you've found the coupon you're interested in, all you have to do is print this simple sheet of paper.
Don't Forget The Envelopes
Now that you have a simple idea, you can go to the supermarket but do not forget the shopping bags! A slight gesture will allow you not to waste money on new useless and polluting containers that will only end up creating useless clutter in the house. The best in terms of resistance are the canvas shoppers. If you do not have them, reuse the old bags you have surely accumulated in some corner houses.
Choose Recipes Based On Seasonal Products
When planning your weekly menu, don't forget to choose recipes based on seasonal fruit and vegetables. Seasonality is, in fact, the first parameter you should take into consideration when buying food. Buying seasonal and local fruit and vegetables ensures a lower price, better quality, greater taste, and less pollution. So, when organizing your weekly menu, choose recipes based on seasonal fruit and vegetables!
Don't Be In A Hurry
After all, the answer to how to save money on groceries is contained in three words: don't be in a hurry! Take your time, at home or at the supermarket, to evaluate what you need. Only in this way will you avoid spending money on useless and often harmful purchases for your health and your wallet!
Conclusion
So, let us recap together what you saw in the article that provided you with various information on how to cut grocery bill by 90 percent: We have seen some general rules to follow, the most important of which is to prepare a shopping list. Finally, not wanting to give up the freshness of products such as vegetables, meat, and fish, we allowed ourselves to buy them at the market or in specialty food shops rather than at the supermarket.
All this information, contained in a free guide designed and written specifically on how to save money on groceries At the classic supermarket, at the discount store, or online? The answer is all three when needed. We must start from a premise: it is not very easy to save money, shop from the same shop and eat healthy.
We are not saying that hard discount products are only of poor quality, quite the contrary. Unfortunately, sometimes even in the most famous markets, you buy something that is not good at all. If you need something that weighs a lot, for example, packs of water, tomato sauce, or extra virgin olive oil that you saw on offer, opt for the online purchase.
While you're there, check if other offers in that shop interest you and buy them: you will save on shipping costs, and perhaps you will have already finished your shopping. You will find excellent products for cleaning the house at the discount store and the person: degreasers, detergent for dishwashers or dishes, fragrances for the environment and the person, shampoo and shower gel are very good, and even some discounters have launched their lines bio.
By buying these things at the discount store, you can save at least half compared to the most advertised product brands. There are various ways to save money at the supermarket. Let us go in order, and let's see, point by point, what are the unfishable tips to avoid wasting money, time, and product quality when shopping at the supermarket. If you need some extra insights on budgeting, check out this article detailing the 10 best budget apps for your personal finance.
Get your paystubs with a paystub creator and save much for the rainy days! Now you can start planning for your retirement properly.
Quick Links
We've helped numerous individuals and businesses create professional documents! Create yours today!