The 10 Best Budget Apps You Need To Know
By Jaden Miller , June 8 2021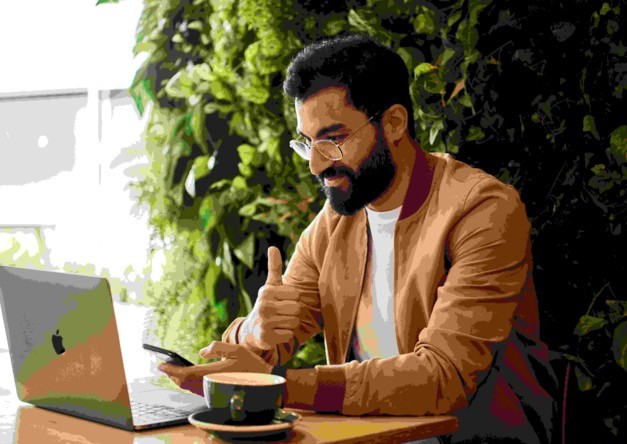 This modern era makes it more difficult for individuals to keep their money and understand their spending habits. As a result, most people now resort to seeking the best budget app they can use to cultivate good spending, saving, and investment habits.
There are different preferences to using a good budget app, but there are underlying benefits that every app presents. Likewise, there are some factors to consider when choosing the right one for you. We have created this guide to equip you with information about the best budget apps, their benefits, a list of the best ones, and what to look at while choosing one.
Why You Need A Budget App: 5 Benefits Of A Budget App
Do you doubt if you need a budget app to manage your finances?
If you are not sure why to use one of the best money management apps, I listed some benefits you will derive from using one below. However, they are not the only benefits to enjoy.
1. Real-time composite information in a place
Many Americans have different financial accounts for different purposes. These accounts have different applications that you need to log into to check for frequent updates or notifications. Likewise, this applies to credit cardholders.
Using different apps to check your account details may be stressful, but using a good budget app can present you with combined account information on a single interface. That way, you have access to your bank account details and activities on your credit cards.
2. Automatic and customizable notifications
A good budget app helps you manage your money efficiently. You do this when you check the app regularly. One important benefit you derive from using a good budget planner app is the automatic and customizable notifications you receive on the app.
The best budget apps have features that allow you to create alerts for important events or transactions. For instance, you can create alerts or notifications for payment due dates or savings. You can also create an alert for your app to notify you when spending beyond your limits.
These alerts help you keep track of important events and transactions even when you are not logging onto the app.
3. Financial progress tracker
Applications in the category of the best budget app should function as a financial progress tracker. These apps should help you track your financial goals through deposits and withdrawal. For instance, you may set a goal to purchase a product of $300 and decide to save $50 every month. Then, you create a financial goal of automatic withdrawal within the app and attribute it to a particular account.
The budget app will help you track your financial progress by automatically depositing $50 every month into the attributed account. Aside from specific financial progress, you can know about your general financial standings too.
4. Control over your money
Having a budget is an intentional act to save money. It helps you to control how you spend your money on necessities without regret. With a good budget app, you will have absolute control over your money and won't need to adjust to certain expenses because you didn't include them in your financial plan.
5. Achieve your long-term goals
About 60% of Americans expend their savings on housing and other expenses around it. One of the average American long-term goals is having a house to his name. However, other long-term goals can be a vacation at age 40, purchasing a company share, etc. This depends on individual aspirations and satisfactions.
A good budget planner app can be used to achieve your long-term goals. You only need to create the goals and allow the app to run automatically.
Factors to Consider Before Using a Budget App
Deciding on which budget app is the best to subscribe to can be a daunting task. It is efficient in tracking your finance and preventing you from going over your spending limits. However, there are some factors you should consider when choosing the best budget app to use.
Below are seven factors you should check before using a money management app.
1. Budgeting capacity
This is the basic feature of every budget app. It is imperative to the functionality of any good budget app. However, there are different processes involved in how each budget planner goes by the operations. Meanwhile, each app is designed to incorporate the individual preferences of the users.
2. Extra features
For every app, there are features accompanied by benefits. This explains that each feature has a specific benefit it offers. Although there are specific features to each app. What you should do is teat each feature of each app to understand its benefits. Without this, you may not choose the best budget app. Most importantly, notification features give you an edge over your earnings and expenses.
3. Device compatibility
Check through each budget app to be sure of the device you can access it from. You don't want to purchase or use a budget app that doesn't run across your device. Double-check devices that are compatible with your app before you sign up.
4. Transparent security features
You need to be aware of the security of every app—you use—exercise over your information. As with a budget app, you want to be sure that your financial information is secure. The app has different security measures like multi-level authentication processes, data encryption that captures face or fingerprint as a security measure.
5. Free trial or free version offer
One important thing a good budget app company can offer is a free trial for their app subscription. This gives you an overview of the benefits you will enjoy from using the app. However, some features are limited when you use the free version of the app.
You may think it is inappropriate to charge for app usage. Often, it worth the premium amount you pay. Just ensure you test every feature available in the free version before purchasing or paying for a subscription.
6. Bank accounts and credit cards synchronization
Often, budget planner apps link to your bank accounts and credit cards. This linkage is done to track your earnings and expenses. This provides not only you with details of your set limits. It also enables you to understand if you are making purchases for a noteworthy thing.
However, you can do this automatically or manually. You can do both based on your preferences, but it is advisable to initiate automatic synchronization. I preferred the automatic synchronization of a budget planning app to the manual form. You can't always keep up manually. The best money management app has this feature for ease of use.
7. Excellent customer service
One important way to understand the value and impact of a good budget app is through users' reviews. However, it is a summation of their experience with customer service. As a user, you can't be sure not to encounter an issue with the app someday. You want to have an excellent technical team to help you from the other end.
Meanwhile, check if the customer service is available both on the app and the desktop version or either of the two. But reviews from other users' are documentation of their experiences. Capitalize on that too.
Top 10 Best Budget App 2021
1. You Need a Budget
You Need a Budget, otherwise known as YNAB, tops the best budget app to use by individuals. We know the software company for its philosophy about creating a budget and managing expenses. The company has a free trial of 34 days before you are asked to move onto the paid subscription model.
The subscription has a money-back guarantee. This gives you the leverage to request a refund should you don't like the app. The company charges $84 for a year, but you can opt for the $11.99/month option. With YNAB, you efficiently synchronize your bank accounts or manually add your transactions.
There are educational resources and excellent technical support that help you in navigating the app efficiently.
2. Personal Capital
They regarded personal Capital as the best tool for wealth creation. If you want to track your financial progress and understand your net worth, this is the best budget app to use. You can use it to synchronize your bank accounts to a single place to plan for the future.
On Personal Capital, you can add investment goals manually, but you cannot add your budgeting transactions yourself. This is done automatically by the settings on the phone. There are tools like Retirement Planner or Education Planner tools used to secure your future as a user.
Their blog contains information that contains a wide range of financial planning discourses for individuals at different levels. Personal Capital provides cybersecurity over your personal information and protects you from fraud.
3. Mint
Mint is categorized as part of the oldest budget apps known. Likewise, it is one of the popular budget apps. Intuit created it; the company involves in creating Quickbooks and TurboTax. Mint is one of the best budget apps to manage your funds from different financial institutions.
It has a pleasant feature that allows you to budget efficiently and link your cards to measure them against your budget and financial goals. As a Mint user, receive notifications of your spending and financial activities. Otherwise, you can look over your monthly cash flow.
Mint offers cybersecurity measures through multi-level authentication and fingerprint identification mobile access. Your account details are secure through data encryption.
4. Mvelopes
If you are an individual that enjoys running to live support should you need help with a thing, this is the best budget app for you. Across its three plans, there are live supports at the other end to help with your issues. Likewise, there is a plan—the Complete Plan—that presents you with personal trainer access. That way, you can book a monthly session with your finance trainer.
The Basic Plan comes with $6 for a month, the Plus Plan for $19, and the Complete Plan for $59. You can pay per month or per annum to get a two-month cut off the annual payment option. Each plan has a specific feature, but the Complete Plan has every feature included in the Basic Plus plans.
5. PocketGuard
Like other apps on this list of best money management apps, PocketGurad is regarded as the "expenses" police. It is the best app for someone who spends without caution. It tracks your expenses against your monthly budget.
It is very easy to set up and link your financial accounts. This budget planner app tracks how much you make, how much you spend daily, and recurring bills. As a good budget app, it tracks your savings for a particular time.
The company created the app to notify you about a bill to check off. It reminds you of the due dates and places to negotiate better deals. A feature allows you to create different categories, export your data, and manage deposits and withdrawals on ATM. They also run a blog that contains educational content to learn more.
6. PocketSmith
Let me introduce you to a financial forecasting app. This is the best budget app if you want to have an insight into what your financial future would look like should you need to skip an activity to reduce expenses. Another important feature is the calendar that comes with the budget app.
This calendar allows you to glance once at your monthly financial activities. That enables you to move across the calendar efficiently. As a result, you have access to possible future projections and how you can adjust your budget for a better financial future.
7. Digit
Digit is your best money management app if you love running things automatically. Digit runs in the background with little effort. You only need to link your bank accounts to your app and initiate the automation by filling in important details. It is the best budget app that helps you hit your savings goals with no stress. Other perks of this app are the 0.10 saving bonus, no minimum number of accounts, and unlimited withdrawal.
8. Money Patrol
If you love tracking your spending activities to understand your spending habits, this is the best budget planner app to use. Aside from that, you can tab on your bills and upcoming changes. It is easy to add your bank accounts and have the app monitor your financial activities. Also, there is an alert feature that informs you of activities going on in your bank accounts. That way, you are aware of fraud.
9. Simplifi
Quicken creates simplicity. They create this budget app to allow you to personalize your spending plans while receiving real-time updates of the amount you have available for you through the month. This app synchronizes with your bank accounts to know how well you are progressing with your financial goals. It has a 30-day free trial before requesting you to pay $3.99/month or $2.99/month if you pay annually.
10. Goodbudget
The good budget was known as Easy Envelope Budget Aid. They created it to emulate the envelope system. This envelope system is a means of creating categories for budget, deposits, or expenses. This app is the best for couples or individuals who want to share the same budget app.
As against other apps on this best money management app, you don't synchronize your bank accounts. You add your bank accounts yourself and attribute money to an envelope. They regard these envelopes as spending categories.
The Free Plan allows two devices to access a single account with limited envelopes. Meanwhile, the Plus Version is charged at $7/month or $60/annum. With this plan, you have access accounts to unlimited envelopes, which can be used across five devices.
Wrap Up
Managing your expenses and controlling your money can be a daunting task in this modern era where everything appeals to your convenience. Aside from that, keeping track of the different financial accounts can be stressful. As a result, you need a good budget app to do this efficiently. Make sure to also keep track of and document your paystubs with the online pay stub maker!
When using a money management app, you enjoy the benefits that come with it, and ultimately, you save your financial future from crises. However, some budget apps are free to use; the best budget apps charge a premium price worth it.
We believe this guide will help you make an informed decision on choosing which best budget app to subscribe to based on your personal preferences.
Quick Links
We've helped numerous individuals and businesses create professional documents! Create yours today!