6 Ideas For Employee Appreciation Gifts
By Davis Clarkson , August 30 2021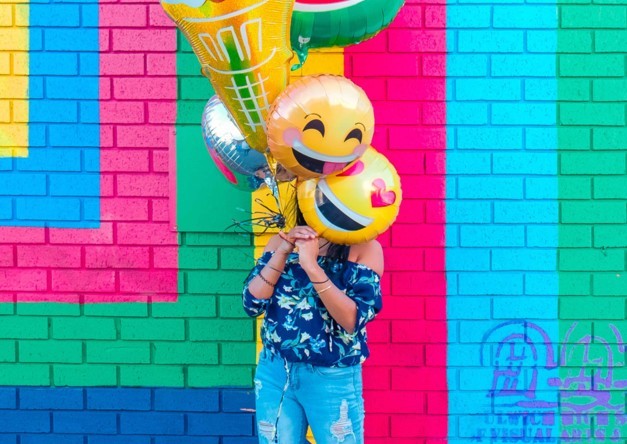 Employee appreciation gifts are one of the best ways to show recognition. You can do so with the following ideas:
Event Tickets

Lifestyle Gifts

Gift For Goodies

Personalized Employee Appreciation Gifts

Tech Gifts

Professional Gifts
We are going to dive deep into these 6 great ideas for employee appreciation gifts so you can show your staff how much you care about what they do for your company. We will include personalized employee appreciation gifts and other kinds of gifts for variety! Choosing the right employee appreciation gifts requires some thought.
You want the gifts to feel genuine and special, so you need a basic understanding of what your employees enjoy. Here is a list of different kinds of employee appreciation gifts and we will provide plenty of options under each section. If any of these ideas make you think of your employees, you know you've found the right one.
1. Event Tickets
Event tickets are something everyone can enjoy and your employees will feel truly special because it means you paid attention to them. Plus, events are often memorable experiences that stay with us for a long time. As the world comes back to normal little by little, it's possible to find tickets for different kinds of events that you can give to your employees.
However, event tickets are also great remote employee appreciation gifts because online events are more and more common. Play tickets, tickets to sporting events, and tickets to online concerts are just a few of the options you can consider. Play tickets will be appreciated and it's also a great way to ignite the spark of creativity.
Tickets to sporting events are also very popular and you can get them for individual employees or arrange a group outing. Either way, it will be a lot of fun. Lastly, tickets to online concerts or other live shows such as stand-up comedy, etc., are another great idea.
2. Lifestyle Gifts
If your company values physical, mental, and spiritual health, lifestyle employee appreciation gifts will be right on brand. These types of gifts add value to people's lives and they are very useful as well. Not to mention they make great staff appreciation gifts during covid. Not to mention, they will make your employees feel more connected to the values of the organization and it can even help them make positive changes in their life or provide relief.
Here are some of the best lifestyle gift ideas to consider:
Indoor Plants. Indoor plants are great gifts because they last longer than flowers and they bring a bit of nature to employee's workspaces or homes. Additionally, indoor plants can boost happiness and improve air quality.

Fitness Tracker. If your employees are active and they don't have a fitness tracker, it would be nice to get it from you. Fitness trackers such as the FitBit are a great gift and they're a good idea for companies that have a great wellness program.

Virtual Fitness Class. This is one of the best remote employee appreciation gifts, especially for people who are working on creating good habits. Employees will love this because it will feel amazing to move and get some exercise when you've been stuck at home all day.

Spa Gift Set. A spa gift set is another amazing lifestyle gift and it's a good employee appreciation gift during covid. These sets come with several items so users can enjoy a spa day at home, including candles, bath bombs, bath soaks, body scrubs, face masks, and more.

Diffuser. Essential oil diffusers are a great idea, especially for people who are very into aromatherapy and its benefits. It's a great way to promote mental wellness because it allows people to unwind and relax.
3. Gifts For Foodies
If your employees are foodies, one of the best ways to show appreciation is to gift them something delicious or something that will allow them to up their skills in the kitchen or the bar. Whether they like cooking, eating, and trying new things, love coffee, or like learning to make different drinks, they will appreciate these kinds of gifts. To help you, here are a few gift ideas for foodies:
Chocolate Box. Who doesn't love a good chocolate box? They provide a ton of variety and it's fun to pick chocolate at random to see what flavor you get. If your employees are crazy about chocolate, this can be a good gift.

Old Fashioned Kit. If your employees enjoy good whisky, gifting them an old-fashioned kit can be a good way to show them appreciation. There are many on the market and they include everything you need to make and enjoy this classic drink.

Snack Box. Snacks get you going during the day and they don't have to be bad for you. You can set up snack boxes with granola, trail mix, energy bars, and more, but don't forget to add chips and sweets for balance.

Assorted Cookies or Brownies. Assorted cookies or brownies are a great way to give your employees something a bit indulging and delicious. These gift boxes include cookies or brownies of different flavors so employees can treat their palate.

Gift Basket. Gift baskets are a classic and you can never go wrong with this employee appreciation gift idea. You can make it as gourmet or as simple as you'd like, but make sure the items are high-quality and you provide a good variety of things.

Wine Crate. If your employees appreciate wine very much, they will enjoy getting a wine crate. There are many options out there and they are delivered in a beautiful gift box that makes it that much more special.
4. Personalized Employee Appreciation Gifts
There's something so nice about receiving a personalized gift, it's no wonder they're such a popular idea. They show the receiver that you care enough to go the extra mile and you truly appreciate them. There are many options to choose from, so it can be a bit overwhelming to pick one. To make it a bit easier, here are some of the best personalized gift ideas to show your employees some good old appreciation:
Custom Wallet. Wallets are useful and if you get them customized, they make for a nice gift. You can keep it simple on the outside with just their name and also engrave an appreciation note on the inside of the wallet to make it more special.

Engraved Watch. Watches are on the more expensive side of the spectrum, but they are a great gift. Having it engraved with their name will add a nice touch and it will make your employees feel so good.

Custom Glasses. Whether your employees like beer, wine, whisky, or whatever, you can gift them a customized glass for their favorite drink. It can be engraved with their name and a short message. This is perfect for celebrating milestones and accomplishments.

Custom Coffee Mug. If your employees love coffee, tea, or hot cocoa, among other hot drinks, they will enjoy a personalised coffee mug. It can be a regular mug, a tumbler, or an insulated coffee mug.
5. Tech Gifts
You can hardly go wrong with tech gifts! They are very welcome because they make people's lives easier and a bit better, so they can be a great employee appreciation gift. As you can imagine, there are many options to choose from. Luckily, you will find options on all price ranges, so it won't break the bank to show your employees some love. Here are a few of the most popular options and they are also very useful!
Wireless Charger. Wireless chargers are super convenient and are compatible with most of the newest smartphones on the market. They charge devices more easily and they're a great gadget to have at home or in the office.

USB Mug Warmer. No one likes their hot drink to get cold; it can ruin someone's day. If your employees are fans of coffee, tea, or other hot drinks, a USB mug warmer can be a great gift.

Wireless Earbuds. Wireless earbuds can be a great gift for employee appreciation because they are comfortable and people will love them. Listening to music, a good podcast, or an interesting audiobook can help people be more productive and happier.

Amazon Kindle Paperwhite. If your employees love reading and they don't have an Amazon Kindle Paperwhite, it can be a wonderful employee appreciation gift. It can hold hundreds of books, it's waterproof, and it makes reading a lot more comfortable.
6. Professional Gifts
Last but not least, professional gifts are another great idea and they are becoming very popular. It doesn't only show your employees you appreciate them, it shows them you believe in them and are vested in their career. Professional gifts will allow employees to stay up to date in their field, strengthen their skills and also inspire them to learn or try new things. They provide great growth opportunities, so here are a few of the best options:
Magazine Subscriptions. Professional magazines are great resources and gifting your employees a subscription to them will keep them updated on the latest development. The options vary depending on the industry, just make sure you read the reviews and pick a good one.

Conferences. Most employees decide to skip conferences they want to attend because they can't afford to travel. Organizing a company-paid trip so they can attend professional conferences is a great way to show appreciation while supporting professional growth.

1:1 With Mentors. One-on-one sessions with mentors can be a great gift for employees because they don't always have access to that kind of time with the people they admire. Mentors can be within or outside of the organization, either way, they will be valuable.
When to Show Employees Appreciation and How
Employee appreciation gifts need to be earned, so how do you determine that? Well, there are two main reasons employees deserve recognition. When they reach goals in the workplace and when they reach personal goals. Achievements in the workplace would be things like reaching a milestone, getting a promotion, finishing a challenging project, bringing in a new client, and more. While personal achievements are things like weddings, birthdays, the birth of a baby, and more.
At the end of the day, it doesn't really matter why you're showing them appreciation, but how you're doing it. There are many ways you can show your employees that you care and it goes beyond appreciation gifts. For example, it's important that you make recognition a part of the culture. Gifts alone won't do that, you also need to offer regular feedback and ask for feedback as well.
Build connections with your employees by making conversation and learning about them. It's also important you have an employee appreciation day and create employee recognition programs. Not to mention you should provide them with growth opportunities.
Making your employees feel truly appreciated is about giving them time and attention, showing them how much you value and respect their contributions. Of course, employee appreciation gifts are a good way to reinforce recognition.
Final Words
Showing appreciation is not just about making your employee's lives a bit easier with tools such as paystub maker, which provides great advantages of creating paystubs online, it's also about letting them know that you care for them. If you want to understand why employees need recognition and appreciation to thrive, this Harvard Business Review article and this useful list of statistics will provide some enlightenment.
The bottom line is that employees who feel recognized and appreciated are happier, more engaged, and more productive. Not to mention they are more likely to go above and beyond for the company and become better leaders to the people under them. Additionally, appreciation inspires loyalty, which means they will stick around, making your retention rates higher.
If you want to make a positive impact on your organization, showing your employees the recognition and appreciation they are due will make a huge difference. Not only in productivity, but workplace satisfaction, retention, engagement, and so much more! For companies that have made appreciation a part of their culture, staff appreciation gifts during covid allowed them to continue practicing this value.
Remote employee appreciation gifts work just as well if not better during such uncertain times.
Quick Links
We've helped numerous individuals and businesses create professional documents! Create yours today!