What Is The Easiest Business To Start During Times Of Chaos
By Davis Clarkson , January 29 2021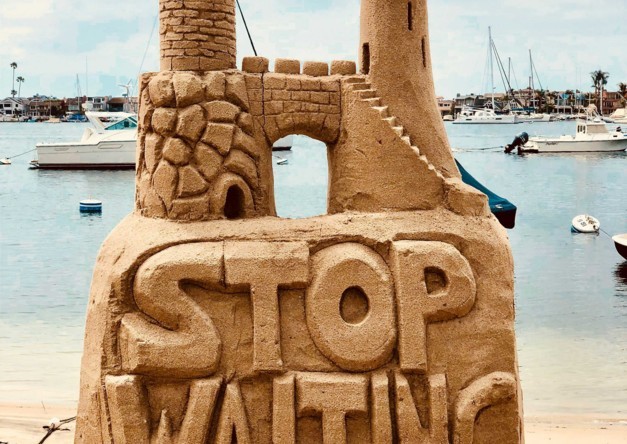 Having an entrepreneurial spirit might cause you to wonder what is the best business to start even in these crazy times. However, not having enough funds might keep you stuck thinking what is the easiest business to start for someone like you. Limited capital doesn't mean you can't start your own business. Yes, it's one of the top reasons some startups fail. Yet many bootstrapped businesses end up making it big.
What makes you reluctant about starting a business? Is it the risk of burning your entire savings or you don't have enough money? If capital is your main worry, learn about the best business to start with little money here.
Tap Into the Best Business Ideas to Make Money
When starting your own business, you must pick an idea that aligns with your interests or skills. Pluralsight, bootstrapped for the first nine years, is now a leading software company. It currently provides over 7,000 courses. Brands like The Wirecutter or TuftandNeedle were also launched with little money. Also, make sure the business idea you're picking fulfills a need in the market.
Here are a few ideas to help you find the best business to start with little money on hand.
Freelancing
You can become a freelancer as long as you have a marketable skill. A freelance business involves you working as an independent contractor. You can work with clients from anywhere in the world if they can meet your pay rate. Freelancing services are gaining more demand around the Globe. Most entrepreneurs prefer hiring skills without retaining people on payroll.
Most freelancing work is contract-based and it doesn't bind you to the whims of one employer. You'll choose what to provide to the market from your skillset. You can become a freelance bookkeeper, web designer, copywriter, SEO marketer, or anything useful. If you're not good at cold pitching, you can use freelance websites to search for work.
Create profiles on Upwork, SimpleHired, Fiver, or LinkedIn to start your freelancing journey.
Virtual Assistant
A virtual assistant business is one of the most affordable and fast businesses to start. You only need a few skills, some software, a laptop, and an internet connection to start. Can you write, send emails, schedule events, book appointments or provide customer support? You definitely have a skill that is in high demand online. Make sure you're focusing on marketing your best skills and what you enjoy doing.
You'll have to work while handling other administrative tasks in your business. It would help to get certifications and develop a business and a marketing plan. You're also your own accountant and responsible for the business' taxes. Automate some functions like having paystub software. That way, you can track your income, expenses, and salary.
Office And Home Cleaning Services
What is the best business to start with little money? The cleaning industry is a great option for starting a business with little money. It comprises many sub-niches like pest control, HVAC cleaning, and building maintenance. All these niches accommodate many small operators. The cleaning business may not seem attractive for most entrepreneurs.
Yet, it's one of the most low-cost investment businesses and allows for many startups. It's the perfect solution if you're wondering what is the easiest business to start. For instance, you can start without any equipment by providing basic cleaning services. The demand is also ever high as every neighborhood needs cleaning services.
Delivery Services
Courier services could be the best business ideas to make money with minimal startup costs. You don't need expensive equipment or professional certifications to start the business. You may also already have a list of networks to market to. Do you have a vehicle and a clean driving record? An SUV can suffice if you're delivering parcels only.
Despite the well-known big companies in the industry, there's still vast room for a small startup. Start around your local town and expand while learning the business's ins and outs.
Dropshipping
If you're want to know what is the easiest business to start, consider dropshipping. Before dropshipping, e-commerce involved huge investments in physical products. Either you raised the capital to buy inventory or you launched your product to enjoy selling online. Dropshipping allows you to make money from e-commerce if you're short of cash.
A third party store ships products to clients on your behalf and saves you the high inventory cost. Your only task is to handle customer service and promote your store.
Blogging
Blogging could be amongst the top of the best business ideas to make money for anyone. If you're a professional looking for a low-cost side hustle, you could create a blog to share your expertise. This could be the answer to what is the best business to start if you're a natural writer or love to share written information or recipes even.
Many people are also taking blogging full time because of a few starting needs. Take the example of Mario Armando. She makes up to $41 million from her celebrity gossip blog, PerezHilton.
Local Tour Guide
Do you know the local tourist attraction sites well enough? Are you knowledgeable about history or archaeology? If your answer is yes to any of these questions, you can become a private tour guide. Sometimes you won't even need a car to guide tourists around your hometown. You can walk and explore your passion while earning from sharing your knowledge.
According to MoneyTalksNews, you can make between $50 to $75 per hour as a local tour guide. Just market yourself the right way and spread the word to get yourself some clients.
Gardening
What do you need to start a gardening business apart from the known gardening tools? You'll only need some gardening skills and a small office in your hometown. Starting a gardening business doesn't need external funding. You can start on a small scale with some little gardening knowledge and the basic farm tools. Then market yourself as you expand and gain credibility in your gardening niche.
The thing with landscape gardening is that it's very gratifying. You'll work outdoors, meet many people and boost your creativity. Every project will bring distinct challenges and call for a lot of designing vision.
Become A Social Media Manager
Social media marketers or managers lead a brand's marketing campaigns on social media. They also track, execute, filter, and measure the online presence of digital businesses and even social media influencers. This is great if you can create content and track performance by using analytic tools. You may already have the skills required to become a good social manager.
SMM is always innovating to come up with traffic growth and revenue-generating ideas. Quality social media marketing is also a solid copywriter, good with SEO, and a great researcher. This isn't a traditional job route but there are many free online classes to learn social media marketing. You'll know this is your answer to what is the easiest business to start if you already are a fan of social media strategy.
Best Business To Start With Little Money
What are the best business ideas to make money and start with little or no funds? Everything depends on your interests. You'll figure out the best business to start with little money once you start exploring your own hobbies, interests, and skill base. Make sure that you're picking something that you'll enjoy doing. Also, you're responsible for tracking your salary and filling your tax returns. Create a pay stub with our paystub generator to see if your business is meeting your earning expectations. Simply begin by picking a pay stub template of your choice from our template variety.
Quick Links
We've helped numerous individuals and businesses create professional documents! Create yours today!