Secure File Sharing: How To Safely Send Pay Stubs Over the Web
By Jaden Miller , July 3 2020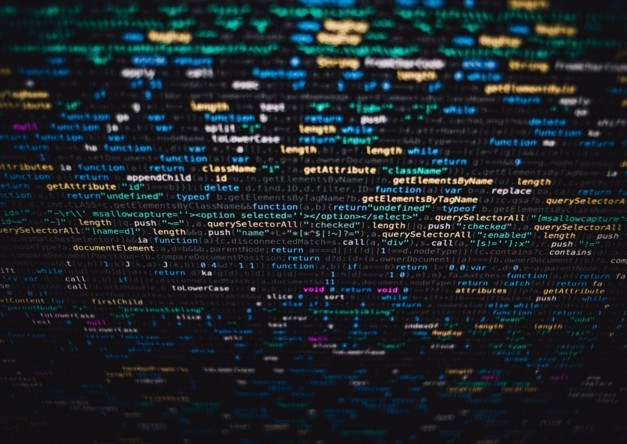 With the average cost of a data breach now hovering around $4 million, there's not a business on the planet prepared to take this kind of hit. The larger a business is, the more catastrophic and costly this kind of breach will be but it's still a necessary evil to send important financial data. Secure file sharing is the best way to send financial information but it's a challenge for anyone who isn't technologically inclined.
Here's what you need to know about sending pay stubs over any method and especially over the web.
Start With Backups
Even when sending pay stubs over the internet, it's never a bad idea to make some paper copies that can be stored in a secure facility. If files get lost, corrupted, or you lose access to any of your data, your paper copy will come in handy. You need to have a handle on all of the critical information essential to your business in case they get lost.
You also have a duty to share information with past and current employees for many years after the current tax year. Photocopiers have scanning functions that can turn the files into a PDF that can be saved on a secure machine. These PDFs can be easily printed out when needed. If you send paperwork to your employees or accountant, be sure that you have another copy just in case.
The Most Secure Option
While your inquiry is probably about how to send files over the internet securely, you should always keep in mind the most secure option. If someone wants to keep a document away from prying eyes or to keep it from being intercepted by interested parties, hand delivery is always the best option. Personally delivering pay stubs to your employees or former employees is your best option.

Having them stop by the office to pick them up is the most secure option. Handing them off to someone ensures that there's no digital trail that leads back to you. Your paystubs will be the right hands and what happens after that is not your problem. However, if you employ a remote workforce or work with a lot of online service providers, your paystubs might need to be sent online. Sometimes it's the only option.
While mail delivery is protected by law, it's not always feasible. Even a courier service isn't necessarily the most secure option. On top of that, it's a very expensive option. Opening mail that's addressed to someone else is a federal crime in the U.S. and while that might not be enough for criminals, they can be punished adequately. Using a delivery service can help but it's not always more secure than sending things online.
Consider Faxing
If your employees or the contractors you work with have fax machines, don't overlook the potential of sending via this method. Faxing documents is a quick delivery method that's very secure. As long as the line isn't tapped for any reason, the transmission won't be intercepted. There's no need to worry about identity theft when sending via this direct method. The only thing that can go wrong is if you have the wrong number.
Faxed documents can sometimes print out in hard to read ways. And guessing about numbers on tax documents is never a good idea. Faxing works when you just need to send a page or two, so don't send bulk pay stubs via this method. If you don't have access to a fax machine, consider one of the many ways you can fax from your phone completely for free.
Faxing from your phone is as secure as you make it. If you're using a shared or public network, your information might be intercepted. Avoid sending any secure or sensitive information over channels that are shared and that you don't have total control over. This is the best way to ensure that you don't have anything go missing or intercepted by a nefarious party.
There's Always Email
Email is a convenient and fast way to send any kind of documentation. Once you send paystubs via email, it's up to the recipient to ensure that the files are safe. If they have an easy to guess email password or don't use encrypted email, then it might get stolen. Network carriers can usually see emails and view attachments. They don't usually track this information but it's important for everyone to know this is a possibility.
IF your employees or contractors are using a secure file exchange, this is the best course of action. Documents can be put in an encrypted wrapper in advance to ensure that they can't be seen in transit. A password-protected file is a safe bet. DOC, PDF, and ZIP files are commonly used formats that can be password protected.
Sending any information that needs to be kept private should always be a non-starter so make sure to retract any information like that before sending via email. Sending a social security number to the wrong party could end in a headache for the intended recipient. Taking precautionary steps not only keeps your business safe but assures your employees that you care about their identity and privacy.
Secure File Sharing & Take Precaution
If you're trying to participate in a system of secure file sharing, you need to follow some basic precautions. Make sure to keep track of passwords, who has them, and who has physical access to machines. A number of well-protected data centers overlook the importance of watching who accesses their site. If you're deciding between using Excel or online paystubs, give it a try today and create a paystub with the paystub creator in minutes!
Quick Links
We've helped numerous individuals and businesses create professional documents! Create yours today!