Go Green: How to Generate A Paperless Pay Stub
By Jaden Miller , November 7 2019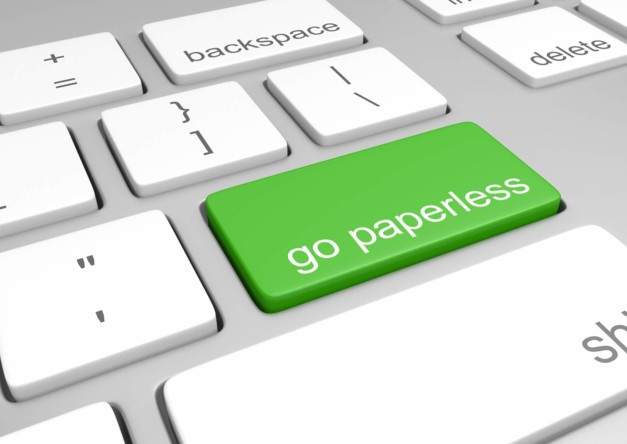 Any business knows the importance of providing accurate and timely payments to employees. Not only does it keep the employees happy, but it also makes payroll easier to manage. Is there a way to ensure payments are done the same as they should be each and every month? The good news is that paperless pay stubs exist and they can do exactly that!
If you're interested in learning about the benefits of using a paperless pay stub and payroll program, keep reading. You'll learn how to get started and what you need to do to ensure you create this change seamlessly.
What Is A Pay Stub?
A pay stub is a document that employees get explaining their pay in great detail. Employers provide these to employees at the end of the pay period to give an explanation of what was paid. A pay stub will serve as proof of income for the employee and it also helps keep track of the taxes they are paying, the taxes they owe, and other salary information.
One of the great things about a pay stub is that employees can learn about what they were paid without having to get a physical check. Pay stubs can be provided to employees either in a paper form or electronically. There are many reasons why electronic pay stubs are better than physical pay stubs, we will dive into that a little more below.
Why Go Paperless?
Instead of having to print out reports about payroll, pay employees with physical checks, or use a physical timesheet to record attendance, you should be using online payroll programs. In addition to getting assistance with those aspects, they can help you create paperless pay stubs as well.
When you choose this type of program, you will be able to eliminate your need for paper use while doing your payroll processing. The benefits behind this are that fewer paper products result in the payroll system being environmentally friendly, requires less use of printing resources and it's quite simple to store. In addition to its environmental benefits, it can also save your company a lot of money.

One of the things that businesses seem to like most about paperless programs is that it can significantly cut back on cost and time spent working on payroll processing. It may cost anywhere up to $2 for a business to cut and copy a physical check for a single employee. When you're considering a medium-sized business, that amount can easily add up.
It's also easier to ensure you are doing things on time when you are using electronic means because there is less room for human error. There is much more reliability with a paperless program.
Important Things to Remember
While you may already be interested in a paperless payroll program, you should be aware that some states don't allow it outright. Some states require that employers offer a paper pay stub as an option, along with a paper paycheck. Other states may require that employees have the option to opt-out of electronic pay stub delivery.
It's also important to note that the IRS requires all employees to give legal consent to receive their W-2 form online when tax season is rolling around. Any employee that does not give consent has to receive a physical, paper copy of their W-2 form.
Paperless Pay Stubs: Where to Start
As a business owner, you may or may not have a department that is dedicated to payroll. Most small business owners do not, but if your business is larger, you may have a few people that help you out. Regardless, switching to a paperless program is possible! If you don't have a payroll department yet, you can generate electronic pay stubs for employees with the use of our available software.
The software programs that are available, do most of the work for you where necessary. This makes it easy for you to begin providing paperless pay stubs, but it also gives you a way to make it automated and fast-moving. If you happen to have a payroll department, you can have them utilize a service provider to generate the paperless payroll program for employees.
As an employer, it is easier to automate these processes when possible. You may currently be creating and handing out pay stubs manually, but you can do this automatically with the help of a software program. You even have the opportunity to choose what you want your pay stubs to look like. There are different templates that you may be able to look at and see which fits your business the best.
Ready To Move Into the Future?
While it can seem scary to change your ways, improving upon them is a good thing. Changing from physical, paper pay stubs to electronic pay stubs is not as difficult as it may seem and it does help you and your business in the long run. You will have more time to think about the other things that may need your attention rather than focusing on your payroll.
The biggest reasons that you may want to make the switch is to help save the environment, using fewer resources, and utilizing fewer paper products. If you're ready to make the switch, now is the time! Start creating your digital paystubs today with our paystub generator!

Quick Links
We've helped numerous individuals and businesses create professional documents! Create yours today!