How A Renter Can Show Proof Of Income
By Davis Clarkson , November 17 2019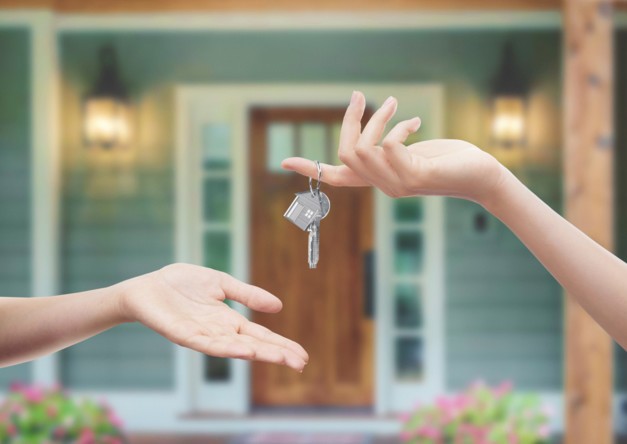 When you're trying to get approved for the apartment of your dreams, there are always a few boxes you'll need to check first. Perhaps the most important is proof of income. As a good rule of thumb, you'll generally need to earn an annual salary that is 40 times your monthly rent. If you're trying to figure out some ways to prove it, consider the renter proof of income examples below.
1. Paystubs From Your Employer
Paystubs are the most common proof of income that you'll be asked to show. These are the stubs that come with your check if you get a physical copy. The stub will show what you earned that pay period, in addition to what was taken out for taxes.
2. Your Most Recent Tax Return
Your tax return from the prior year is also acceptable proof of income. Always choose the proof of income that makes your application more attractive. For instance, if you're earning far more money now than you did last year, opt for your paystubs as opposed to your tax return.
3. Proof of Periodic Direct Deposits
We're in a time where people are earning money in new and different ways, so a lot of companies are offering direct deposits. This gives you the freedom to get your money directly as opposed to having to make trips to the bank in order to access your funds. When you get a direct deposit, your employer will still usually give you some form of proof.
Get your hands on a breakdown of these direct deposits so that you are able to show what you earned down to the penny.
4. Accurate Bank Statements
Your bank statements can also provide proof of income when you're applying for apartments. Make sure that you choose whichever checking account is the healthiest since this will give you an opportunity to put your best foot forward with your application. Typically, the apartment will want to see a few months' worth of statements so that they can gauge your average daily balance.
This way, they'll see that your cash flow is always stable.
5. A Form 1099
The 1099 form is for people who work freelance jobs as independent contractors. A number of people work independent contractor jobs such as Uber, Lyft, Doordash, and Fiverr gigs. If you work multiple freelance gigs you'll be acquiring a number of different 1099 forms in order to do your taxes. Be sure that you get your hands on all of them and that they are filled out accurately to show the information of the company that pays you.
Consider These Forms of Renter Proof of Income
When you want to get a new apartment, these are some of the forms of renter proof of income that you can use. Be sure that you take the time to get your income together and keep these sorts of documents handy when you need them the most. Let us give you a hand in proving your income. It's quite simple. Create a paystub today with the paystub maker and see for yourself!
Quick Links
We've helped numerous individuals and businesses create professional documents! Create yours today!