Tax Preparation Services Near Me: The Guide
By Jaden Miller , December 28 2020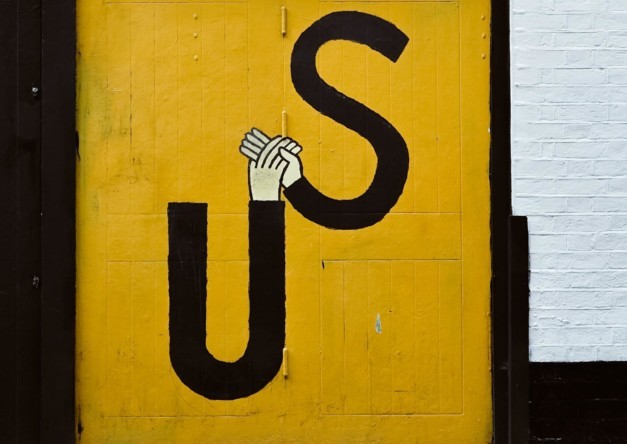 Professional tax preparation services are an absolute necessity when you are handling the rite of passage and obligation known as taxes. You might be asking yourself what is the best tax preparation company? How can I find tax services near me? We're glad you asked. If you're going to address your taxes the right way, getting help from a professional is one of the best things that you can do.
Below you can learn more about tax preparation services and what you should look for.
Get An Overlook Of Your Finances & What Tax Situations You Are Dealing With
So how can I find tax services near me? The first thing that you should do is assess your financial situation and what kind of business issues you have. For instance, a person that works for themselves as a 1099 contractor will have different circumstances than someone working for an employer. Perhaps you recently got married and want to know whether you need to correct your tax form before filing.
Other people will also have to pay taxes on real estate or for any earnings they pulled in from gambling. Your tax professional will also assist you when you want to find deductions that will lower your tax obligation. Everyone's tax situation is different, so take the time to assess yours before moving forward. Learn the keys to read your pay stubs correctly and scour through all your documents to know where you stand for this year's filing period.
Plan To Hire A Tax Company Early
The first time you asked yourself, "How do I find tax services near me?", your first thought was about hitting the tax deadline. You should definitely plan to hit the deadline, but don't wait until then to get started. When you handle your taxes early you will be able to circumvent problems or setbacks that might come about.
Many people make the mistake of waiting until April to hire their tax professional. You will want to hire them early in the year so that they can carve out plans for you to handle your taxes each quarter. Hiring someone early lets them catch mistakes and also set up estimated tax plans that you can follow to pay your taxes down quarterly.
Pull The Information Of A Few Companies & Check Out Their Credentials
What is the best tax preparation company? No matter where you live, there are some credible tax preparers in your area that would be happy to help you out. Now that you are ready to hire a tax preparation company, you should find out their credentials to see if they're the best for your needs. Start by making sure they are licensed professionals and look them up in your state's Better Business Bureau (BBB) database.
Find the help of a company that has the expertise to do your taxes without mistakes. Check for references to make sure that you also hire someone that your friends, co-workers, and related have used and trusted in the past.
Schedule A Meeting & Let Them Know Your Tax Needs
Once you have a list of the three or four best tax preparers where you live, schedule a meeting with some of them to discuss your tax needs. You can even do so in a zoom call. The company will let you know the best course of action for your tax preparation services and can take on your business. Compile your documents so that your tax preparer has clear records to use for you.
This will include 1099's, W-2's, and a variety of other forms that break down your income and your expenses. Check out some of our blog posts about tax filing so that you can come to the meeting prepared with the right questions.
Find Out How Much They Charge In Tax Preparation
As you ask yourself, "What is the best tax preparation company?", make no mistake about it -- price matters. Make sure that you also ask how much these tax preparers will charge you. According to national averages, people will pay about $300 on their tax prep services. Tax preparers might charge you by the hour or a flat fee.
Others might also charge you fees based on different areas of data entry, a fee based on the labor and expertise, or a minimum tax return fee. Get all of their tax preparation services rates in writing so that you are able to find a company whose fees that you know you can afford.
Research Their Credentials & If They Have a Specialty
When you speak to tax professionals, learn about the credentials that they might have. Certain industries have different needs that will require the discerning eye of a tax professional that is familiar. For instance, certain professionals might specialize in estate accounting, while others may veer toward technology, forensic accounting, or international taxes.
You'll know that you are in the right hands when you find someone with a specialty that fits what you are looking for.
Ask If They Can Help You With Estimated Taxes & Other Services
If you are a freelancer or handle any other kinds of self-employed work, it will make sense for you to look into filing estimated taxes. Self-employed professionals that don't pay estimated taxes will get hit with a penalty when it is time to file. Your tax professional will let you know down to the percentage of how much you should be paying in estimated taxes.
As a good rule of thumb, you should plan to set aside 30% to 35% of the money you bring in for taxes. From there, you will need to meet with your tax professional quarterly to make sure that you're filing by the estimated tax deadlines as well. When you work with a certified public accountant (CPA), they can help you out with your more complex needs.
Take the time to use a W-2 Creator if you need it, hang on to all of your documents and records, and keep in touch with your tax preparer in case you have any questions about your tax preparation services.
Hire Tax Preparation Services When You Need Them
So, how can I find tax services near me? What is the best tax preparation company? As you can see, you can handle tax preparation services piece by piece when you use the tips above to help you out. Taxes are something that you need to address head-on so that you can prevent any sorts of fees and penalties. When you are looking for help with forms like pay stubs and W-2's, we would be more than happy to help you out.
Take the time to send us a message, or give us a call at (888)789-7209 and we'll be happy to get you on your way to creating the necessary documents. We can also help you with creating paystubs with our check stub maker.
Quick Links
We've helped numerous individuals and businesses create professional documents! Create yours today!